News: Digital Currency and Ledger Wallet (hardware)
In time, this new digital currency might grow more than cryptocurrency
While the cryptocurrency hype shows no signs of dying down, CBDCs are making headlines as the next big thing. Short for 'Central Bank Digital Currencies,' this is a new form of digital currency planned by monetary authorities like the central banks. The legitimacy of cryptocurrencies is an open debate where traditional financial institutions are against cryptocurrencies. To dull down the speculations of unregulated cryptocurrency leading to a global financial catastrophe, monetary authorities hope to use blockchain technology to their advantage, while maintaining regulatory authority and stability through CBDCs.
China
The Chinese CBDC project is the most leveraged one. Launched in April 2020, China has made concrete developments with its 'digital yuan'. Estimates suggest that approximately, US$23 million worth of digital yuan is currently in circulation. By the time the 2022 Winter Olympics commences in Beijing, The People's Bank of China aims to increase the domestic use of their CBDC.
USA
The US is not behind in this race. The Digital Dollar Project (DDP) is a non-profit partnership between Accenture and the Digital Dollar Foundation, that plans to launch five pilot programs within the span of one year. The status of this project is that currently, the authorities are experimenting with whether a digital dollar would actually survive in an advanced economy where fast digital payment modes already exist. However, the US will launch the Digital Dollar at the right time to become the world's reserve currency.
The Pros and Cons
Similar to cryptocurrency, one major benefit of CBDCs is that the emerging method will reduce the high cost of transferring cash. In emerging economies, CBDCs will also allow people who cannot access banks to get easier and safer access to money.
However, the cons outweigh the pros. Governing authorities are already at the receiving end of backlashes when it comes to attempting to regularize cryptocurrencies. The same can be the case with CBDC as it carries additional cybersecurity risks. Some central banks might even be lacking the technology to deal with a new form of money.
While central banks have a lot to figure out to launch their own CBDCs, it still holds the potential to kill cryptocurrencies. China has already imposed a ban on crypto trading and investments with the aim to promote the use of its digital yuan. When other governments follow suit, the current cryptocurrency hype might dull down.
Source: www.google.com/url?rct=j&sa=t&url=https://www.analyticsinsight.net/a-new-digital-currency-that-can-be-the-potential-cryptocurrency-killer/&ct=ga&cd=CAIyGmM2Nzk3ODA2ZWViNjVjODI6Y29tOmVuOlVT&usg=AFQjCNHEHmEKf9VS28d53L59K2KZwi_Dng
Ledger Wallet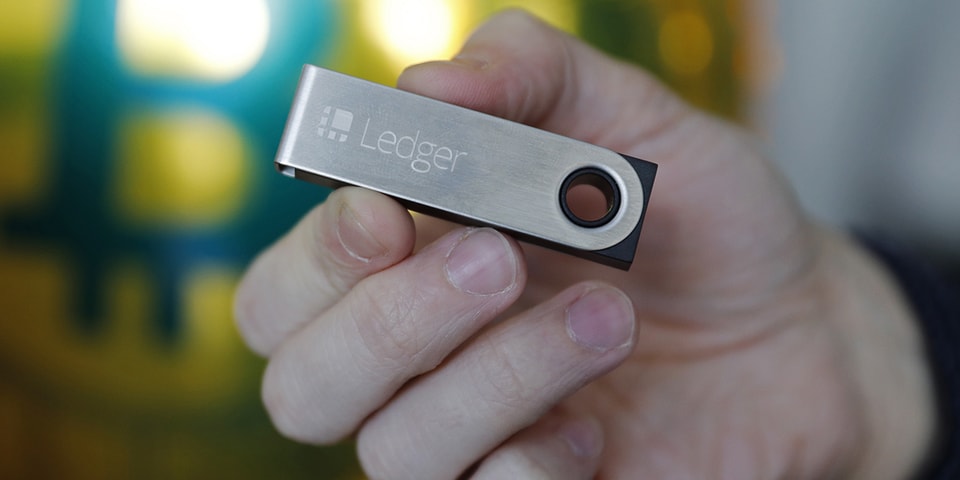 French cryptocurrency hard wallet makers Ledger has just successfully landed $380 million USD in Series C funding.
Now hitting unicorn status, the company is up to $1.5 billion USD in valuation compared to its $290 million USD valuation just two years ago. Ledger is one of the more popular hard wallets for cryptocurrency holders, having sold over three million units worldwide, along with being the company trusted in storing approximately 15 percent of all digital assets in the world.
With this new funding, led by 10T Holdings, the company is now looking to expand into DeFi (decentralized finance) services and to be recognized as a "secure gateway to the entire digital asset ecosystem." There may also be a new line of hard wallets coming in the near future.
#Bitcoin wallet manufacturer @Ledger completes $380 million fundraise at $1.5 billion valuation.
— Bitcoin Magazine (@BitcoinMagazine) June 10, 2021
Source: www.google.com/url?rct=j&sa=t&url=https://hypebeast.com/2021/6/ledger-cryptocurrency-hard-wallet-unicorn-380-million-usd-investment&ct=ga&cd=CAIyGmM2Nzk3ODA2ZWViNjVjODI6Y29tOmVuOlVT&usg=AFQjCNET9z6HjQPrgoUt267EQ_cqdYknGg
Videos on setting up and using the Ledger Hardware Wallet
The above video shows the unboxing of the Ledger Nano S and setup.